We will come to you when it's convenient for you.
EMERGENCY?
CALL (888) 889-4377
Calls are answered 24/7/365
Online requests are monitored 8 AM – 5 PM EST, Monday – Friday.
We will contact you as quickly as possible for requests submitted during those times. After those hours, we will contact you the following morning.
Complete the form to have a representative contact you.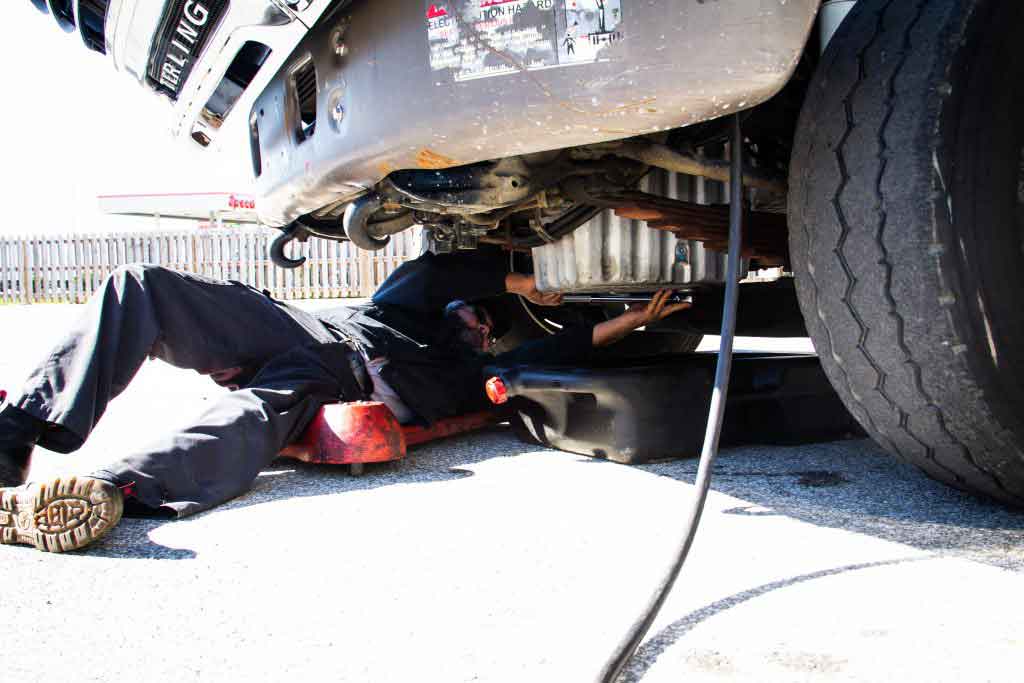 Mobile Maintenance Features
MOBILE MAINTENANCE BENEFITS:
Convenience – schedule service where and when you need it
Service expertise – complete on board diagnostic capabilities
Efficiency – 80% of common maintenance and repairs performed on-site
Reduced costs – save time and money not moving vehicles to and from service locations
Productivity – optimize drivers' available hours of service and improve vehicle uptime
Environmentally safe – systems and processes for proper handling of waste oil
Mobile Maintenance vehicles include:
Oil, lube, and cooling supplies
Evacuation systems
Common parts like lights, filters, electrical cords, fittings, and air lines
Trailer connection testing for lights and signals
Onboard air compressor, welding equipment, and generator
Refrigeration tools and parts
Fully equipped technician toolbox
Computer to perform onboard vehicle diagnostics
Exterior lights to illuminate the vehicle at night
CUSTOMIZED FLEET
MAINTENANCE PLANS
We work with thousands of managers and businesses to ensure their trucks deliver products and services in a safe, reliable, and cost-effective manner.
Regardless if you have one truck or hundreds, our plans are designed for proactive managers who want:
A cost-effective repair service
To understand and control costs
Responsiveness when problems occur
LET WIERS MAINTAIN YOUR FLEET AND ENJOY PEACE OF MIND.
Fleet Partnership Plans are:
Easy Join
Flexible Service Packages
Save Time & Money
Fleet Partnership
PLANS STARTING AT
Flexible Services Plans

Discounted Labor Rates

Reduced Mobile Service Fees

Discounted Emergency Service Fees

Managed PM & DOT Schedules

Compliance Dashboard

1st Available Bay

Free Pickup & Delivery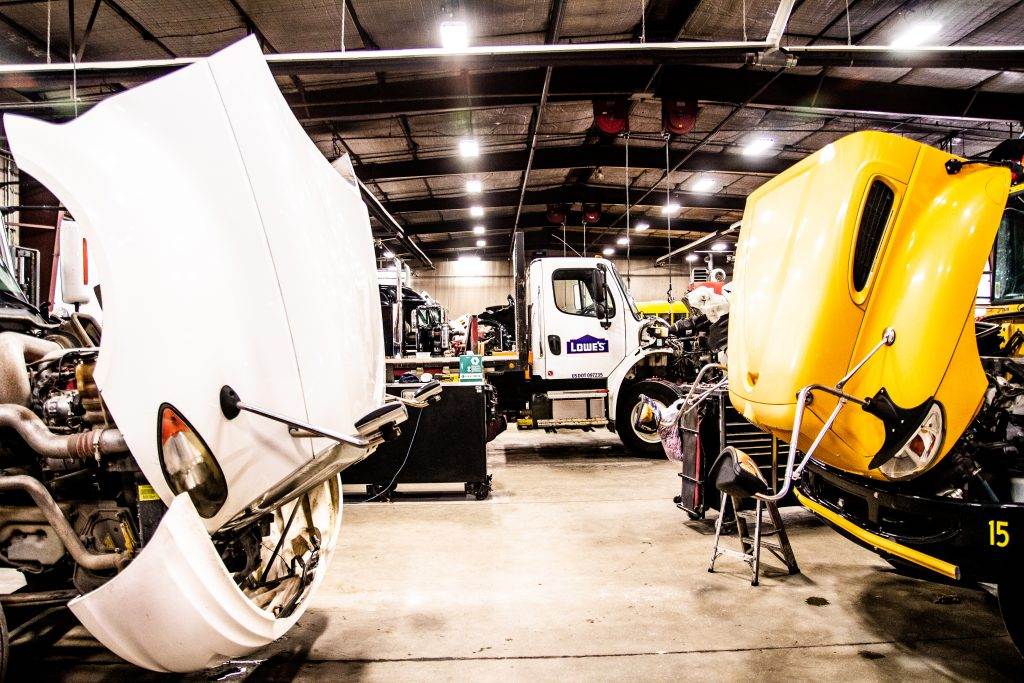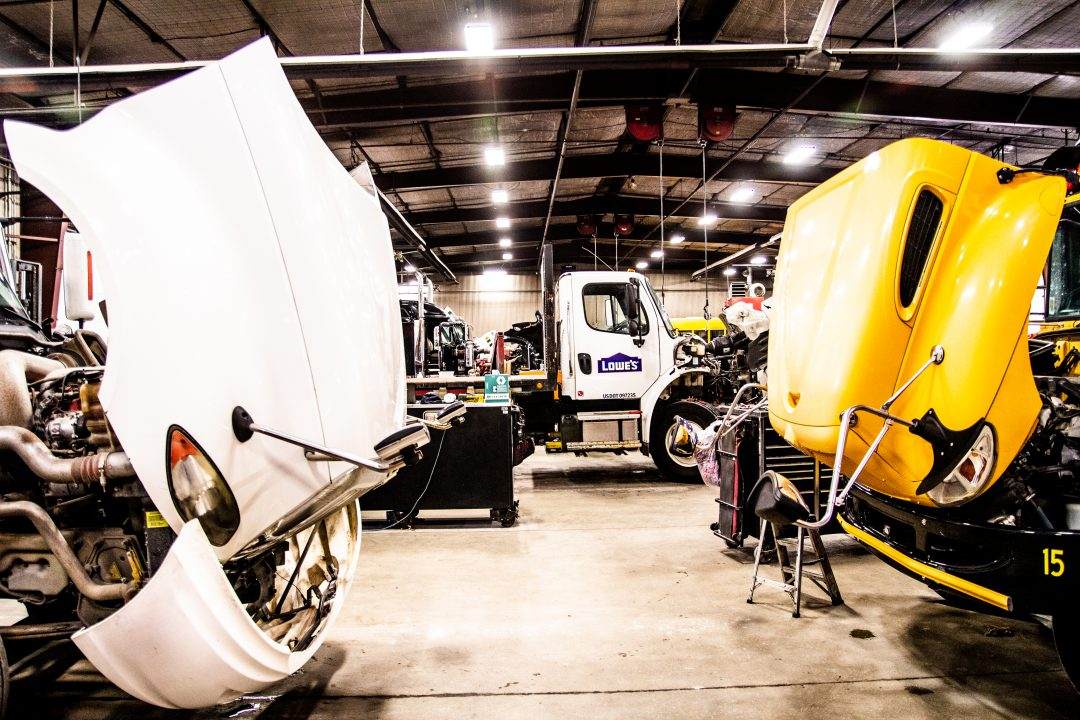 LOCAL TRUCK
SERVICE CENTERS
OUR LONG TERM COMMITMENT
Many repairs simply cannot be performed outdoors and away from important tooling. Wiers Service Centers represent our commitment to quality and to the customers and communities we serve.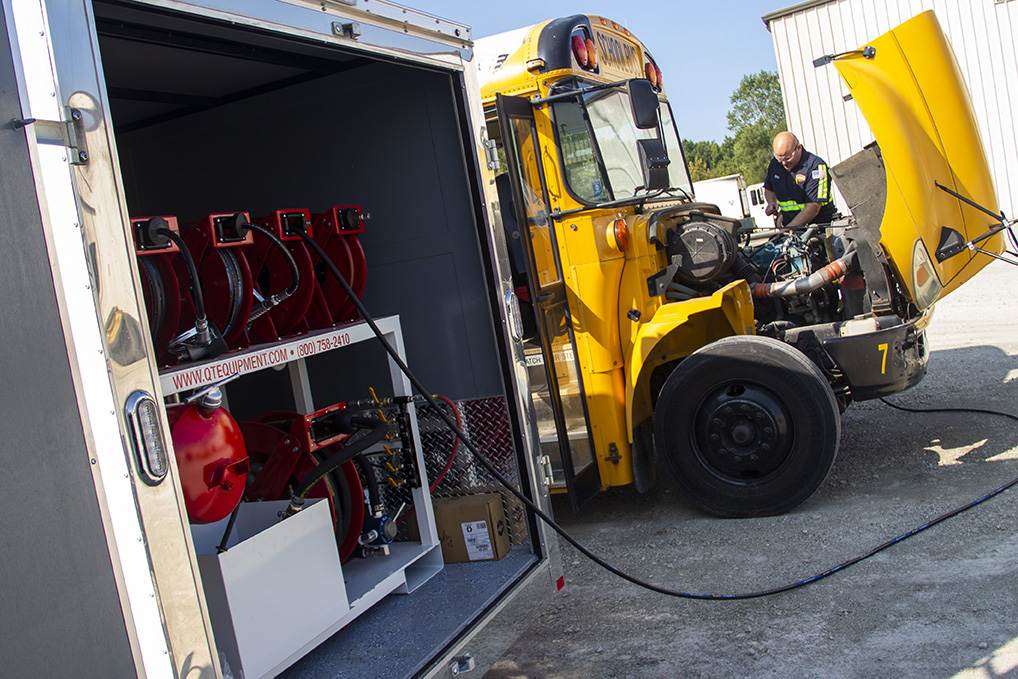 WE WILL COME TO YOU
Time is money. Enjoy the convenience of mobile maintenance. Select a time and location for a local Wiers Mobile Maintenance technician will show up and do the rest.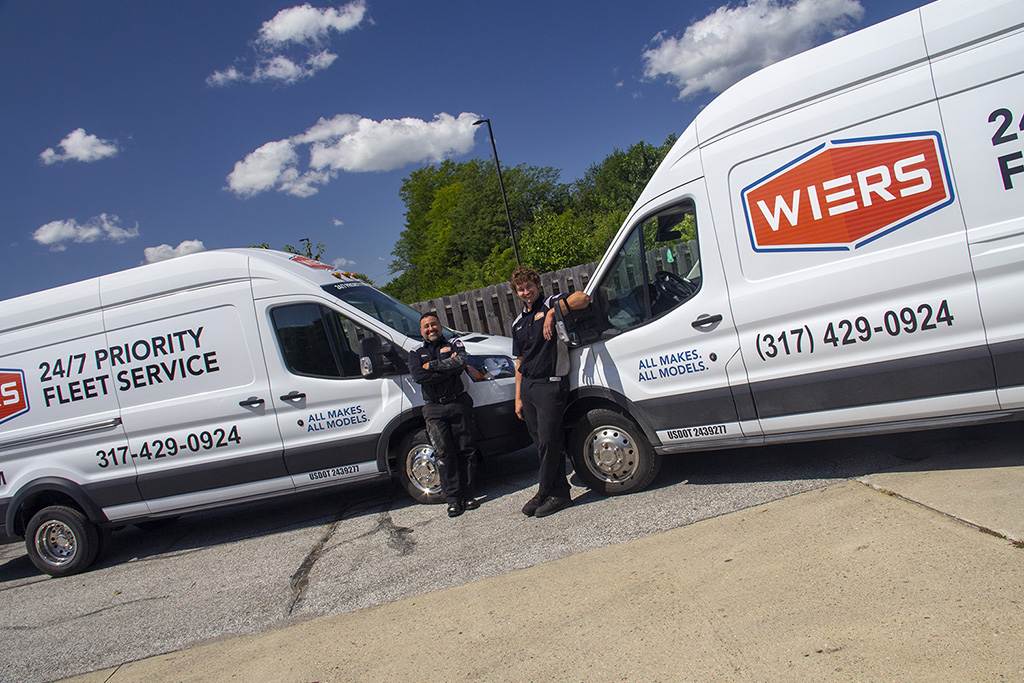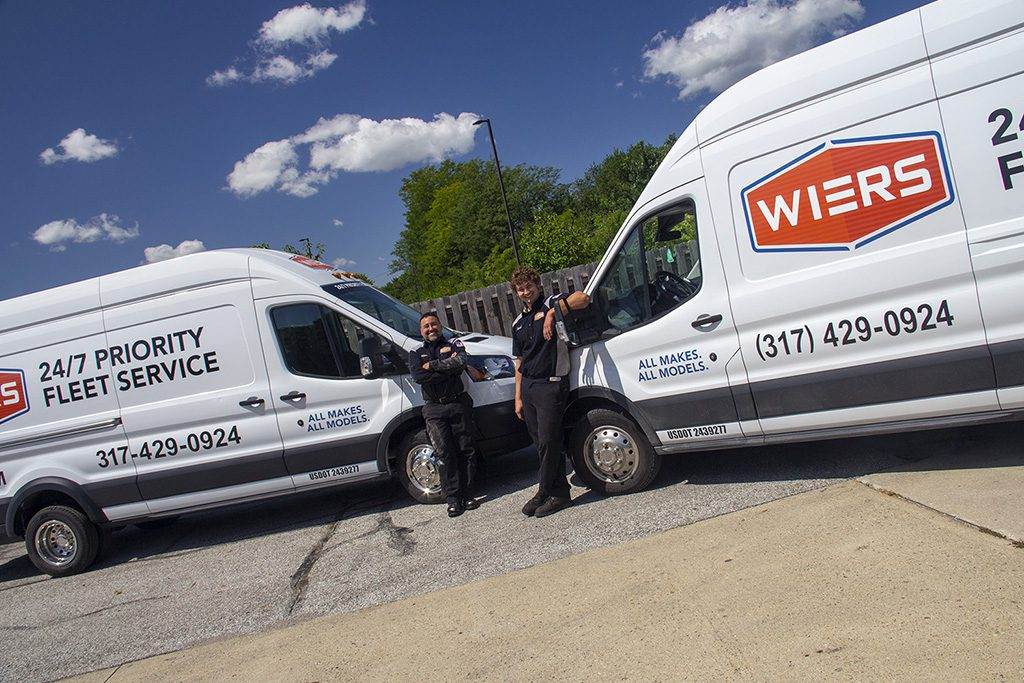 WHEN YOU NEED US MOST
Unexpected problems happen. Wiers 24/7 Emergency Service is ready to respond to your unique needs because that's what Partners do!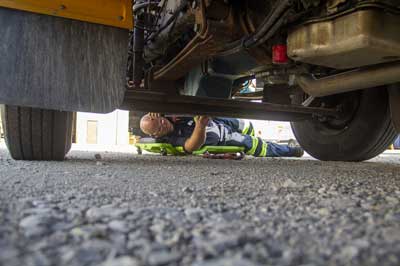 SCHEDULE MOBILE MAINTENANCE TODAY
WIERS 24/7 TRUCK REPAIR &
FLEET SERVICE LOCATIONS
Wiers Fleet Partners – Denver, CO
Wiers Fleet Partners – Indianapolis, IN
Wiers Fleet Partners – La Porte County, IN
Wiers International Trucks – Lafayette, IN
Wiers International Trucks – Logansport, IN
Wiers International Trucks - Plymouth, IN
Wiers Fleet Partners - Louisville, KY
Wiers Fleet Partners - Florence, KY
Wiers Fleet Partners – Columbus, OH
Mobile Service Technician - Cincinnati, OH
Mobile Service Technician - Cleveland, OH
Mobile Service Technician - Lexington, KY
Mobile Service Technician - Dayton, OH
Mobile Service Technician - Colorado Springs, CO
Wiers Fleet Partners – Columbus, OH
Wiers Fleet Partners – Denver, CO
Wiers Fleet Partners – Indianapolis, IN
Wiers International Trucks – Lafayette, IN
Wiers International Trucks – Logansport, IN
Wiers Fleet Partners – La Porte County, IN
Wiers International Trucks - Plymouth, IN
Wiers Fleet Partners - Louisville, KY
Wiers Fleet Partners - Florence, KY
Mobile Service Technician - Cleveland, OH
Mobile Service Technician - Cincinnati, OH
Mobile Service Technician - Lexington, KY
Mobile Service Technician - Dayton, OH
Mobile Service Technician - Colorado Springs, CO