Wiers 24/7 Truck Repair and Mobile Fleet Services
For Truck Repair in the Columbus, OH Area

In-Shop and Mobile Truck Repair Service To Handle Your Entire Truck Fleet Repair Needs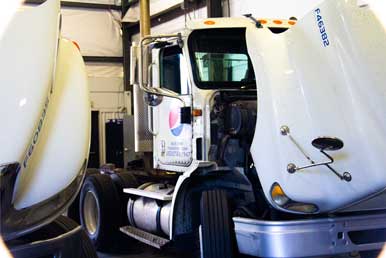 LOCAL TRUCK FLEET SERVICES
OUR LONG TERM COMMITMENT
Many fleet repairs simply cannot be performed outdoors and away from important tooling. Wiers Service Centers represent our commitment to quality and to the customers and communities we serve.
WHERE YOU WANT IT
Time is money. Enjoy the convenience of mobile maintenance, getting the service you need, where you want it. Select a time and location for a local Wiers Mobile Maintenance technician will show up and do the rest.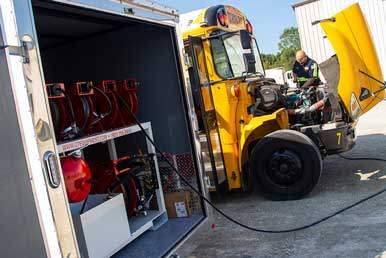 WHEN YOU NEED IT
Unexpected problems happen. Wiers 24/7 Emergency Service is ready to respond to your roadside truck repair, on demand. Fully equipped for your unique needs because that's what Partners do!
Best mobile fleet service in Columbus
Truck service IS rocket science.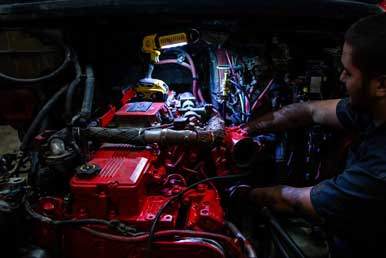 SINCE 1964
Wiers is one of the oldest International Dealers with nearly six decades of experience hiring and developing dealership technicians. Wiers technicians average more than 40 hours of annual training to ensure you get fast, accurate repairs saving you time and money!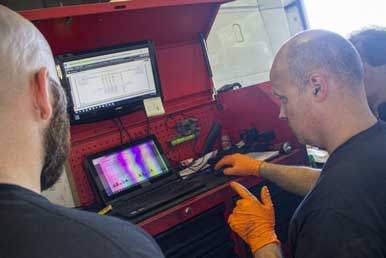 ALL MAKES. ALL MODELS.
Since most fleets are made up of multiple makes and models, all Wiers Service Centers are equipped with diagnostic software for all major brands and each Wiers technician is issued a laptop on their first day.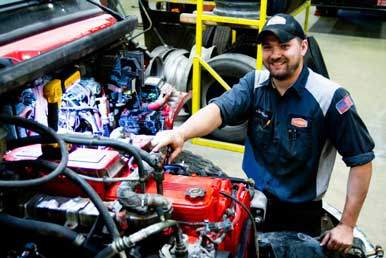 OUR PROMISE TO YOU
Wiers meets or exceeds the quality standards of OEM dealers. Your complete satisfaction is our ultimate goal.
Business Hours

Mon
24/7

Tue
24/7

Wed
24/7

Thu
24/7

Fri
24/7

Sat
24/7

Sun
24/7
CALL NOW: 614-276-6511
Address: 1515 Frank Rd, Columbus, OH 43223
You can find us at the intersection of Frand Rd and Hendrix Drive, just off I-71.
Columbus Truck Repair Reviews
4.6 Rating based on 36 Reviews
★★★★★ from Stacy T. onDecember 9, 2019
These guys are extremely helpful! They met us on the side of the road and had us up and running in no time! I f you need help on the spot, these are the guys to call! Thank you so much Wiers!
★★★★★ from SAFN. onOctober 8, 2019
My driver (Transportation company) needed a fix on his truck. This place was able to help! Polite, cheap, and quick.
★★★★★ from Bryan S. onMarch 7, 2019
These guys did a fantastic job for me when my truck broke down on the interstate on Friday evening. Ill take more service to them whenever possible!
Good information. Good decisions.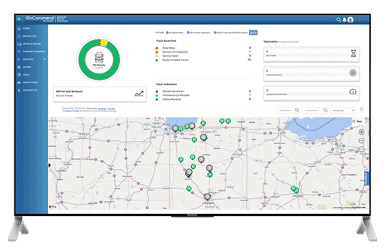 YOU NEED TO KNOW
Save precious time and money because a majority of check engine lights do not require immediate attention, but some do! We'll ensure you know the difference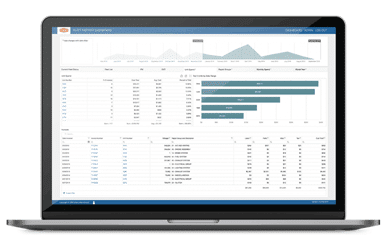 YOUR DATA ONLINE
Improve fleet performance, manage costs, and determine which units to replace. Fleet Partners get instant access to valuable fleet data. It's like having a virtual full-time staff.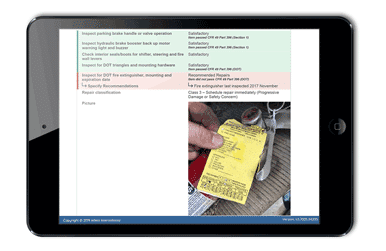 EASY AS 1-2-3
Seeing is believing – Fleet Partners enjoy easy to read Preventative Maintenance Inspection reports that include pictures of your truck and the deficiencies found.
CALL US AT 614-276-6511
or fill out the form below to start your repair!
Please tell us what is wrong with your rig, and how we can help get you back on the road as fast as possible!