24/7 Truck Repair
& Fleet Service
Delivering professional maintenance & repair for fleets of all sizes in Colorado, Indiana, Kentucky, Ohio, Texas & Wisconsin.
Cost-Effective Truck & Vehicle Repair
Local Team Support. Dealer Capabilities. 21st Century Technology.
WE KNOW YOUR PAIN.
Most fleets are made up of multiple brands and models. Depending on fleet services from many different dealers and independent shops is disruptive, time-consuming, and frustrating.
Don't settle for:
Repeat repairs
Poor communication
Excessive downtime
Conveniently located Service Centers backed by Mobile Maintenance and 24/7 Emergency Service allow you to rely on one partner for your fleet service needs.
Since 2001, Fleet Partnership Plans are proven to be cost-effective, fleet maintenance solutions that save time and save money.
Trucks Roll when you partner with Wiers!
CUSTOMIZED FLEET SERVICE & MAINTENANCE PLANS
We work with thousands of managers and businesses to ensure their trucks deliver products and services in a safe, reliable, and cost-effective manner.
Regardless if you have one vehicle or hundreds, our plans are designed for proactive managers who want:
A cost-effective repair service
To understand and control costs
Responsiveness when problems occur
LET WIERS MAINTAIN YOUR FLEET & ENJOY PEACE OF MIND.
Fleet Partnership Plans are:
Easy to Join
Flexible Service Packages
Save Time & Money
FLEET PARTNERSHIP
PLANS INCLUDE
Save Up To $40/hr Off Standard Labor Rates
Priority Service
EPM w/ Pictures, Severity, & Recommendations
Managed PM & DOT Schedules
Deferred Repair Tracking
Compliance Dashboard
Fleet Monitoring
Real-Time Diagnostics
Unit & Fleet Dashboard
Personalized Account Management
Fleet Business Reviews
ADDITIONAL OPTIONS AVAILABLE
Reduced Mobile & Emergency Service Fees
1st Available Bay
Free Pickup & Delivery
What customers are saying
"Since becoming a Priority Fleet Partner with Wiers, our spend on our fleet has gone way down, we have saved on labor, as well as having fewer repairs. Having Wiers do the PM tracking and scheduling is keeping everything up to date and on the road."
"I appreciate the proactive communication and how Wiers prioritizes my trucks. I'm so pleased that we use the same excellent service for additional trucks in multiple Wiers locations. Being a Priority Fleet Partner with Wiers is excellent. I like working with Wiers because they work with me, and I look forward to the road ahead."
"Working with Wiers is a pleasure! They take time to listen and understand any issues I have with my fleet. The Wiers team ensures our trucks are fixed in a timely manner every time. Wiers is definitely easy to do business with!"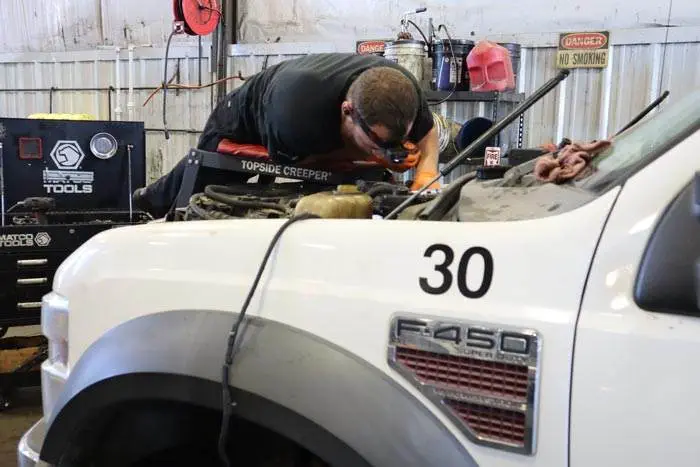 CLASS 1, 2, 3 – GVWR UP TO 10,000
Rely on one provider for your fleet service needs. Pickup trucks, vans, and cars are common vehicles in most fleets. Our technicians are equipped to work on gas and diesel engines. You can rely on Wiers to know and service your entire fleet.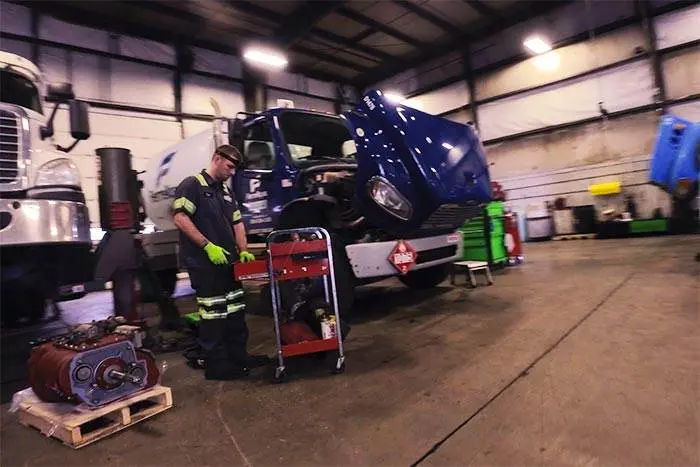 CLASS 4, 5, 6 – GVWR 10,001 – 26,000
Super-duty chassis, parcel delivery vans, shuttle buses, ambulances, and straight trucks are all typical medium-duty vehicles we work on. Common manufacturers include Ford, GM, Ram, Chevy, Mercedes, International, Hino, Freightliner, and others.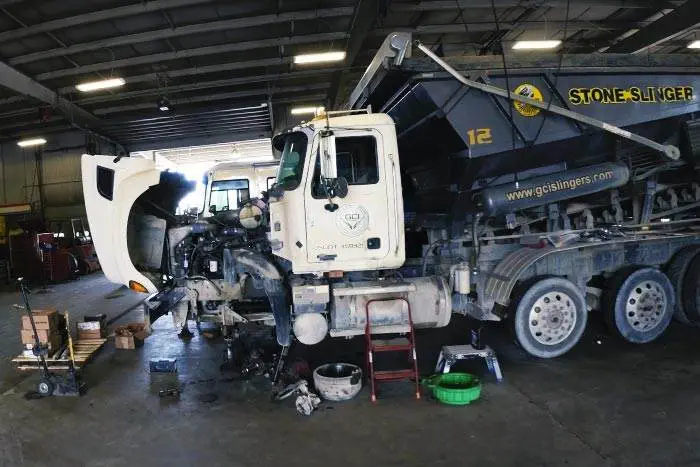 CLASS 7 & 8 – GVWR 26,001 AND UP
We are well equipped to handle all aspects of heavy-duty trucks including engines, transmissions, drive lines, and suspensions. Regardless if you're a local vocational fleet, a regional hauler, or an over-the-road fleet, Wiers can deliver a custom solution for you.
LOCAL TRUCK
SERVICE CENTERS
OUR LONG TERM COMMITMENT
Many repairs simply cannot be performed outdoors and away from important tooling. Wiers Service Centers represent our commitment to quality and to the customers and communities we serve.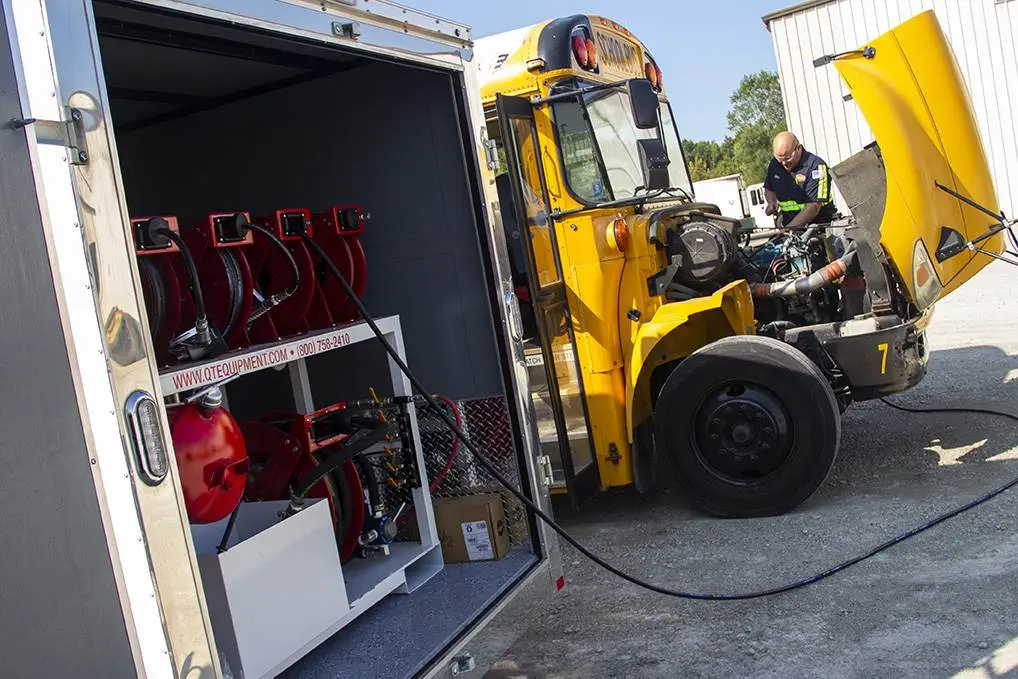 WE WILL COME TO YOU
Time is money. Enjoy the convenience of mobile maintenance. Select a time and location for a local Wiers Mobile Maintenance technician will show up and do the rest.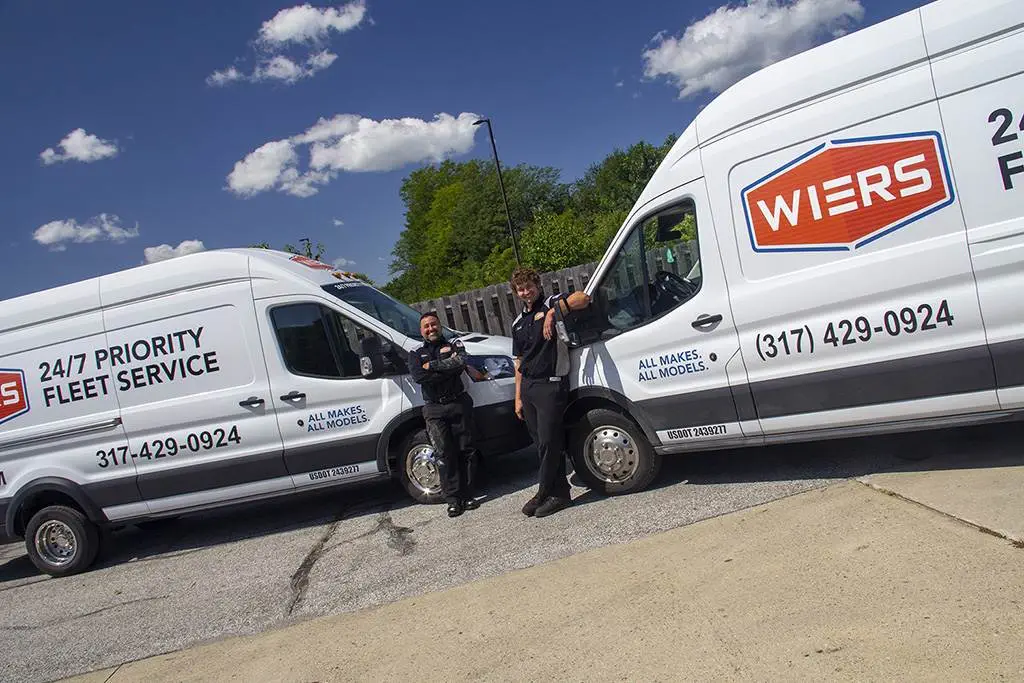 WHEN YOU NEED US MOST
Unexpected problems happen. Wiers 24/7 Emergency Service is ready to respond to your unique needs because that's what Partners do!
OUR CUSTOMERS BENEFIT FROM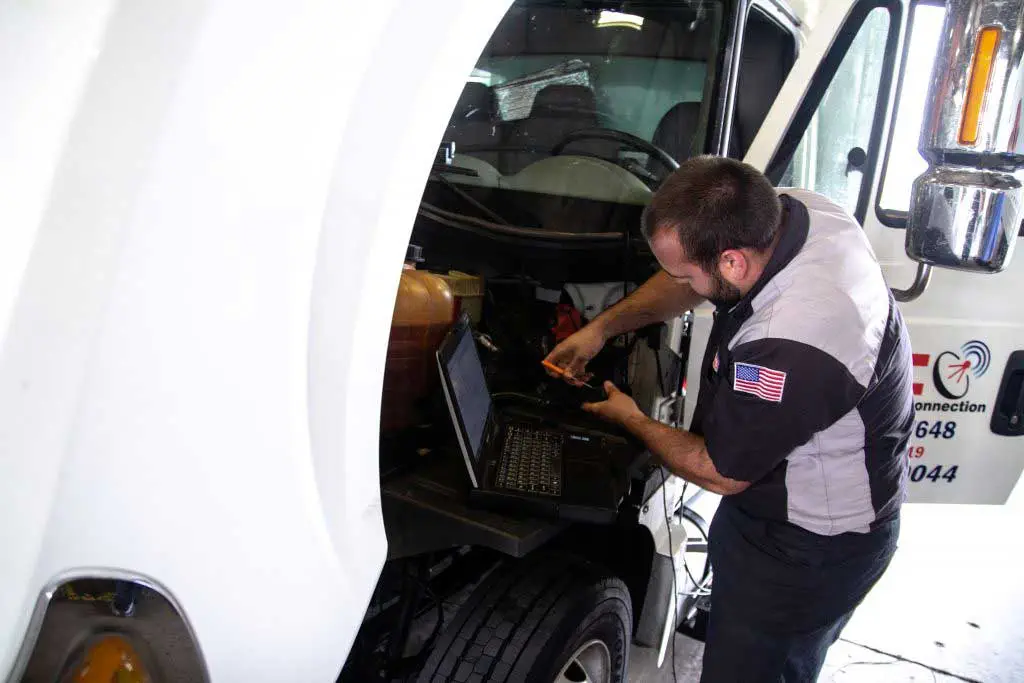 FACTORY TRAINED
TECHNICIANS
EDUCATION BEGINS DAY 1
Wiers is one of the oldest International Dealers with nearly six decades of experience hiring and developing dealership technicians. Wiers technicians average more than 40 hours of annual training to ensure you get fast, accurate repairs saving you time and money!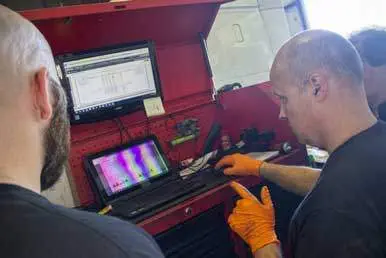 ALL MAKES. ALL MODELS.
Since most fleets are made up of multiple makes and models, all Wiers Service Centers are equipped with diagnostic software for all major brands and each Wiers technician is issued a laptop on their first day.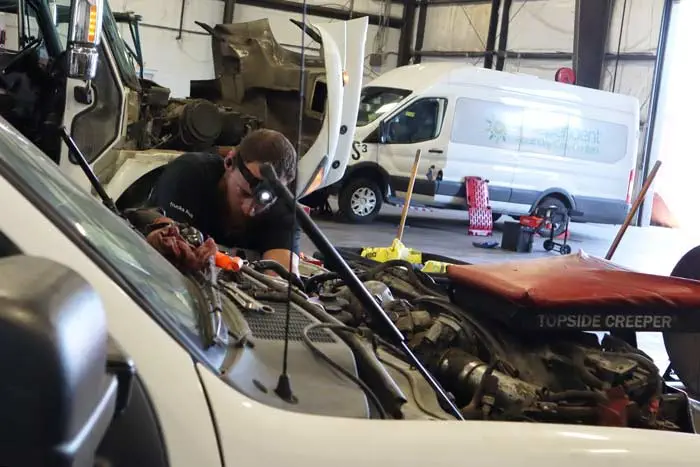 OUR PROMISE TO YOU
Wiers highly trained technician's work meets or exceeds the quality standards of OEM dealers. Your complete satisfaction is our ultimate goal.
Master workmanship.
Proactive Communication.
Easy to do business with.
BACKED BY OUR "MAKE IT RIGHT" PLEDGE
Trust all Wiers locations throughout Colorado, Indiana, Kentucky, Ohio, Texas, and Wisconsin to provide you with quality truck maintenance and repair solutions. Our Teams work hard to earn your business every day and when mistakes occur we make them right quickly.
Contact us today to experience the Wiers 5-star customer experience.
Our partners ensure we have the resources needed to keep your fleet rolling.
WIERS 24/7 TRUCK REPAIR & FLEET SERVICE LOCATIONS
Title

Address

Description

Wiers International Trucks - Plymouth, IN

2111 Jim Neu Dr, Plymouth, IN 46563, USA

2111 Jim Neu Drive Plymouth, IN 46563

Phone: (574) 936-4076
Fax: (574) 936-9301

Wiers International Trucks - Logansport, IN

1631 W Market St, Logansport, IN 46947, USA

1631 West Market Street Logansport, IN 46947

Phone: (574) 722-5656
Fax: (574) 722-9509

Wiers International Trucks – Lafayette, IN

430 Meijer Dr, Lafayette, IN 47905, USA

430 Meijer Drive Lafayette, IN 47905

Phone: (765) 448-9950
Fax: (765) 447-8824

Wiers Fleet Partners – Denver, CO

5300 Monroe St, Denver, CO 80216, USA

5300 Monroe St. Denver, CO 80216

Phone: (303) 294-0470

Wiers Fleet Partners – Indianapolis, IN

3748 W Morris St, Indianapolis, IN 46241, USA

3748 West Morris Street Indianapolis, IN 46241

Phone: (317) 429-0924
Fax: (317) 757-5734

Wiers Fleet Partners – LaPorte, IN

1933 W 450 N, La Porte, IN 46350, USA

1933 West 450 North LaPorte, IN 46350

Phone: (219) 379-5411
Fax: (219) 379-5496

Wiers Fleet Partners – Louisville, KY

4621 Allmond Ave, Louisville, KY 40209, USA

4621 Allmond Avenue Louisville, KY 40209

Phone: (502) 915-7424

Wiers Fleet Partners – Florence, KY

9000 Empire Connector Dr, Florence, KY 41042, USA

9000 Empire Connector Drive, Florence, KY

Phone: (859) 371-4711

Wiers Fleet Partners – Columbus, OH

1515 Frank Rd, Columbus, OH 43223, USA

1515 Frank Road, Columbus, OH 43223

Phone: (614) 276-6511

Wiers Fleet Partners – Corpus Christi, TX

1026 S Navigation Blvd, Corpus Christi, TX 78405, USA

1026 S Navigation Blvd, Corpus Christi, TX 78405
Phone: (361) 651-1480

Wiers Fleet Partners – Milwaukee, WI

6131 N 84th St, Milwaukee, WI 53225, USA

6131 North 84th, Milwaukee, WI 53225
Phone: 414-358-9980

Mobile Service Technician – Cincinnati, OH

Fairfield, OH, USA

Phone: (888) 889-4377
Mobile Service Technicians
24/7 Emergency Service

Mobile Service Technician – Cleveland, OH

Cleveland, OH, USA

Phone: (216) 317-2283
Mobile Service Technicians
24/7 Emergency Service

Mobile Service Technician – Lexington, KY

Lexington, KY, USA

Phone: (888) 889-4377
Mobile Service Technicians
24/7 Emergency Service

Mobile Service Technician – Dayton, OH

Dayton, OH, USA

Phone: (888) 889-4377
Mobile Service Technicians
24/7 Emergency Service
Title

Address

Description

Wiers International Trucks - Plymouth, IN

2111 Jim Neu Dr, Plymouth, IN 46563, USA

2111 Jim Neu Drive Plymouth, IN 46563

Phone: (574) 936-4076
Fax: (574) 936-9301

Wiers International Trucks - Logansport, IN

1631 W Market St, Logansport, IN 46947, USA

1631 West Market Street Logansport, IN 46947

Phone: (574) 722-5656
Fax: (574) 722-9509

Wiers International Trucks – Lafayette, IN

430 Meijer Dr, Lafayette, IN 47905, USA

430 Meijer Drive Lafayette, IN 47905

Phone: (765) 448-9950
Fax: (765) 447-8824

Wiers Fleet Partners – Denver, CO

5300 Monroe St, Denver, CO 80216, USA

5300 Monroe St. Denver, CO 80216

Phone: (303) 294-0470

Wiers Fleet Partners – Indianapolis, IN

3748 W Morris St, Indianapolis, IN 46241, USA

3748 West Morris Street Indianapolis, IN 46241

Phone: (317) 429-0924
Fax: (317) 757-5734

Wiers Fleet Partners – LaPorte, IN

1933 W 450 N, La Porte, IN 46350, USA

1933 West 450 North LaPorte, IN 46350

Phone: (219) 379-5411
Fax: (219) 379-5496

Wiers Fleet Partners – Louisville, KY

4621 Allmond Ave, Louisville, KY 40209, USA

4621 Allmond Avenue Louisville, KY 40209

Phone: (502) 915-7424

Wiers Fleet Partners – Florence, KY

9000 Empire Connector Dr, Florence, KY 41042, USA

9000 Empire Connector Drive, Florence, KY

Phone: (859) 371-4711

Wiers Fleet Partners – Columbus, OH

1515 Frank Rd, Columbus, OH 43223, USA

1515 Frank Road, Columbus, OH 43223

Phone: (614) 276-6511

Wiers Fleet Partners – Corpus Christi, TX

1026 S Navigation Blvd, Corpus Christi, TX 78405, USA

1026 S Navigation Blvd, Corpus Christi, TX 78405
Phone: (361) 651-1480

Wiers Fleet Partners – Milwaukee, WI

6131 N 84th St, Milwaukee, WI 53225, USA

6131 North 84th, Milwaukee, WI 53225
Phone: 414-358-9980

Mobile Service Technician – Cincinnati, OH

Fairfield, OH, USA

Phone: (888) 889-4377
Mobile Service Technicians
24/7 Emergency Service

Mobile Service Technician – Cleveland, OH

Cleveland, OH, USA

Phone: (216) 317-2283
Mobile Service Technicians
24/7 Emergency Service

Mobile Service Technician – Lexington, KY

Lexington, KY, USA

Phone: (888) 889-4377
Mobile Service Technicians
24/7 Emergency Service

Mobile Service Technician – Dayton, OH

Dayton, OH, USA

Phone: (888) 889-4377
Mobile Service Technicians
24/7 Emergency Service