24/7 Truck Repair
& Fleet Service
Delivering professional maintenance & repair for fleets of all sizes in Indiana, Kentucky, Ohio, and Colorado.
WHICH STATEMENT BEST FITS YOUR NEEDS:
Cost-Effective Truck Repair
Local Team Support. Dealer Capabilities. 21st Century Technology.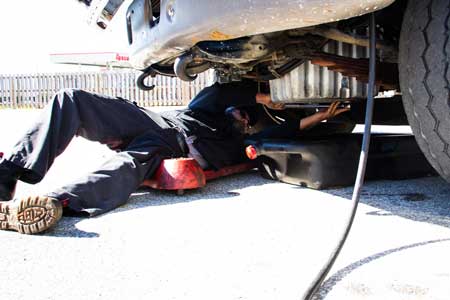 WE KNOW YOUR PAIN.
Most fleets are made up of multiple brands and models. Depending on many different dealers and independent shops is disruptive, time-consuming, and frustrating.
Don't settle for:
Repeat repairs
Poor communication
Excessive downtime
CUSTOMIZED FLEET
MAINTENANCE PLANS
We work with thousands of managers and businesses to ensure their trucks deliver products and services in a safe, reliable, and cost-effective manner.
Regardless if you have one truck or hundreds, our plans are designed for proactive managers who want:
A cost-effective repair service
To understand and control costs
Responsiveness when problems occur
LET WIERS MAINTAIN YOUR FLEET AND ENJOY PEACE OF MIND.
Fleet Partnership Plans are:
Easy Join
Flexible Service Packages
Save Time & Money
Fleet Partnership
PLANS STARTING AT
Flexible Services Plans

Discounted Labor Rates

Reduced Mobile Service Fees

Discounted Emergency Service Fees

Managed PM & DOT Schedules

Compliance Dashboard

1st Available Bay

Free Pickup & Delivery
What customers are saying
"Since becoming a Priority Fleet Partner with Wiers, our spend on our fleet has gone way down, we have saved on labor, as well as having fewer repairs. Having Wiers do the PM tracking and scheduling is keeping everything up to date and on the road."
"Now that we are a Priority Fleet Partner with Wiers, they have been proactively monitoring and maintaining my fleet. Not having to deal with trucks has let me focus more on the business. Wiers is very accommodating with the Mobile Maintenance and First Available Bay. We run all day and need to get our units in and out, or serviced after hours."
"Working with Wiers is a pleasure! They take time to listen and understand any issues I have with my fleet. The Wiers team ensures our trucks are fixed in a timely manner every time. Wiers is definitely easy to do business with!"
Master workmanship.
Proactive Communication.
Easy to do business with.
BACKED BY OUR "MAKE IT RIGHT" PLEDGE
Trust all Wiers locations throughout Indiana, Kentucky, Ohio, and Colorado to provide you with quality truck maintenance and repair solutions. Our Teams work hard to earn your business every day and when mistakes occur we make them right quickly.
Contact us today to experience the Wiers 5-star customer experience.
Our partners ensure we have the resources needed to keep your fleet rolling.
WIERS 24/7 TRUCK REPAIR &
FLEET SERVICE LOCATIONS
Wiers Fleet Partners – Denver, CO
Wiers Fleet Partners – Indianapolis, IN
Wiers Fleet Partners – La Porte County, IN
Wiers International Trucks – Lafayette, IN
Wiers International Trucks – Logansport, IN
Wiers International Trucks - Plymouth, IN
Wiers Fleet Partners - Louisville, KY
Wiers Fleet Partners - Florence, KY
Wiers Fleet Partners – Columbus, OH
Mobile Service Technician - Cincinnati, OH
Mobile Service Technician - Cleveland, OH
Mobile Service Technician - Lexington, KY
Mobile Service Technician - Dayton, OH
Mobile Service Technician - Colorado Springs, CO
Wiers Fleet Partners – Columbus, OH
Wiers Fleet Partners – Denver, CO
Wiers Fleet Partners – Indianapolis, IN
Wiers International Trucks – Lafayette, IN
Wiers International Trucks – Logansport, IN
Wiers Fleet Partners – La Porte County, IN
Wiers International Trucks - Plymouth, IN
Wiers Fleet Partners - Louisville, KY
Wiers Fleet Partners - Florence, KY
Mobile Service Technician - Cleveland, OH
Mobile Service Technician - Cincinnati, OH
Mobile Service Technician - Lexington, KY
Mobile Service Technician - Dayton, OH
Mobile Service Technician - Colorado Springs, CO