Emergency Service when you need it.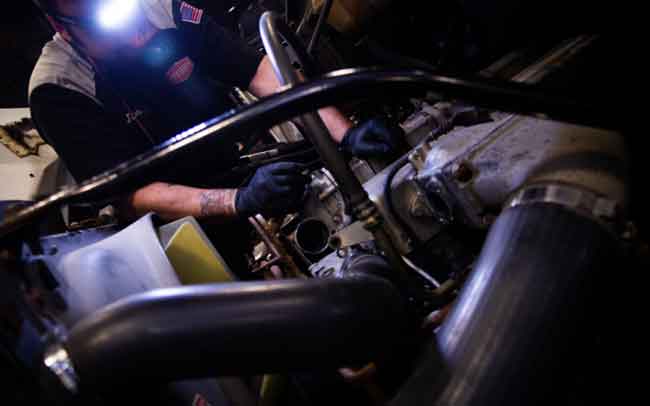 With Wiers Emergency Service you can schedule service when your vehicles are not operating—during off-hours or on weekends—at your location. Emergency Service reduces vehicle downtime, driver downtime, and fuel expense.
24/7 Emergency Service also improves the use of your drivers' available hours of service because they are not moving the vehicle to and from a separate service location.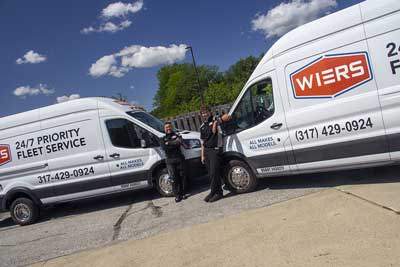 SKILLED SERVICE
TECHNICIANS
OUR TECH, YOUR TEAM
All Wiers Emergency Service units are operated by highly skilled technicians who have the knowledge and equipment to complete your repairs onsite. Our technicians become an extension of your operation.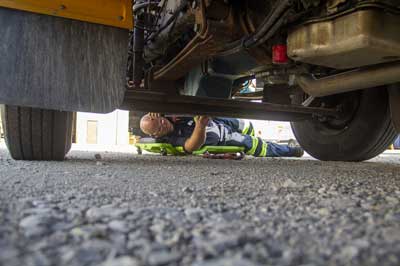 WHEN YOU NEED IT
Unexpected problems happen. Wiers 24/7 Emergency Service is ready to respond to your unique needs because that's what Partners do!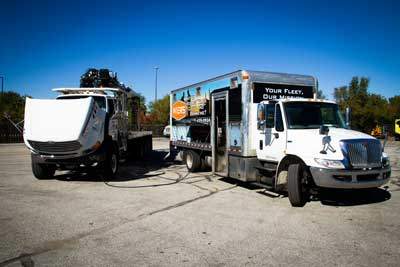 FULLY EQUIPPED SERVICE VEHICLES
Each Mobile Service vehicle includes basic features that make it versatile and capable of supporting a wide variety of maintenance and repairs.
Emergency Service Features
Emergency Serivce
Benefits:
Convenience – schedule service where and when you need it
Service expertise – the best technicians
Efficiency – 80% of common maintenance and repairs performed on-site
Reduced costs – save time and money not moving vehicles to and from service locations
Productivity – optimize drivers' available hours of service and improve vehicle uptime
Environmentally safe systems and processes – for waste oil disposal
Emergency Service
vehicles include:
Oil, lube, and cooling supplies
Evacuation systems
Stocked maintenance parts: belts, filters, wiper blades, and bulbs
Trailer connection testing for lights and signals
Onboard air compressor, welding equipment, and generator
Refrigeration tools and parts
Fully equipped technician toolbox
Computer to perform onboard vehicle diagnostics
Exterior lights to illuminate the vehicle at night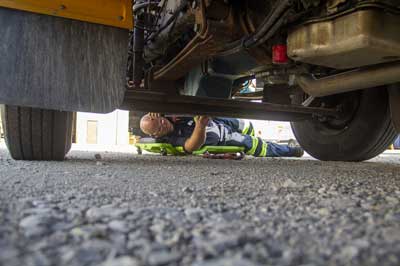 CALL FOR EMERGENCY SERVICE
WIERS 24/7 TRUCK REPAIR & FLEET SERVICE LOCATIONS