All Wiers locations are currently operating normal hours Monday – Friday and Saturday by appointment only.
Like you, we're closely monitoring the quickly developing effects of the Coronavirus (COVID-19) pandemic.
CAN I GET MY REPAIR DONE?
Yes. Our regular business activities are continuing and currently, we are not experiencing any delays in completed work. However, delivery times may be longer than usual and our selection of items available for international shipping may be temporarily reduced. You can find updated delivery times for parts delivery by contacting your local Wiers location.
CAN I SCHEDULE A MOBILE REPAIR?
Yes. Our Mobile Maintenance teams are prepped and ready to complete your mobile repair or PM at your convenience. Scheduling a mobile service can help keep you and our technicians safe by allowing for recommended social distancing practices to remain in effect.
IS EMERGENCY SERVICE STILL AVAILABLE?
Yes. All 24/7 Emergency Services are available. Keeping you on the road and in service remains our highest priority.
IS IT SAFE TO RECEIVE PARTS DELIVERIES?
We are taking extra precautions for your safety and that of our staff. For guidance on Coronavirus, please refer to the World Health Organization website.
How is Wiers keeping customers & employees safe?
We are closely monitoring the impact of COVID-19. In addition to the thousands who are affected by the illness, thousands more are indirectly dealing with changes in their work, school, and community environments. More information will be coming soon about what we're doing to ensure the safety and support of our customers, communities, and employees during this difficult time on our blog.
Is it possible to reduce contact with techs & drivers?
Yes. Wiers' employees have been advised to reduce contact with customers by practicing social distancing as well as wearing gloves and masks. ID checks and payment may be done over the phone and/or performed at a distance.
For mobile maintenance & emergency services, a safe location of your choosing may be used to further prevent the spread of the virus. To provide specific delivery instructions, please advise our Parts Counter representative upon ordering.
Are Wiers' parts counters still open?
Yes. Wiers' Parts Counters are still open during regular business hours on Monday – Friday and Saturday by appointment only. Social distancing practices will be observed at all locations as well.
How can I help those impacted by COVID-19?
Weirs has always been a community-driven business. In this time, some communities will be hit harder than others. Some simple ways you can help include donating to Feeding America, the American Red Cross, and Save the Children. Also, check with your local community charities and governments to see if there are additional areas where you can help.
Serving truck owners and drivers who serve our communities has been our mission since 1964 and it's never been more important than today. Wiers takes the health and well-being of our customers and associates very seriously.
Follow these three steps to help us reduce the spread of COVID-19.
STAY INFORMED
Stay on top of the latest by visiting the CDC website, which has the most current information and is being updated frequently.
PROMOTE PREVENTION
Ensure your drivers have the training and tools they need to do their daily cleaning tasks. This simple will build long-term success.
MAKE A PLAN
Make decisions for your fleet with confidence every time! Scheduling your service ahead of time is the easiest way to stay ahead.
HERE TO SERVE YOU
Keeping you on the road and in service is our highest priority. Find out how Wiers can help you create a plan for your fleet.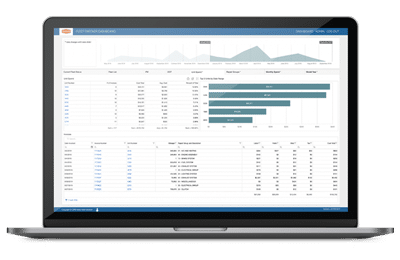 BETTER PARTNERS
PROVIDE BETTER TOOLS
YOUR DATA ONLINE IN REAL-TIME
With a Wiers Fleet Partnership Plan, you can clearly see your fleet's data in real-time. Seeing is believing.
Managing PM & DOT schedules
Tracking unit costs
Creating easy to read reports
WIERS 24/7 TRUCK REPAIR &
FLEET SERVICE LOCATIONS
Title

Address

Description

Wiers International Trucks - Plymouth, IN

2111 Jim Neu Dr, Plymouth, IN 46563, USA

2111 Jim Neu Drive Plymouth, IN 46563

Phone: (574) 936-4076
Fax: (574) 936-9301

Wiers International Trucks - Logansport, IN

1631 W Market St, Logansport, IN 46947, USA

1631 West Market Street Logansport, IN 46947

Phone: (574) 722-5656
Fax: (574) 722-9509

Wiers International Trucks – Lafayette, IN

430 Meijer Dr, Lafayette, IN 47905, USA

430 Meijer Drive Lafayette, IN 47905

Phone: (765) 448-9950
Fax: (765) 447-8824

Wiers Fleet Partners – Denver, CO

5300 Monroe St, Denver, CO 80216, USA

5300 Monroe St. Denver, CO 80216

Phone: (303) 294-0470

Wiers Fleet Partners – Indianapolis, IN

3748 W Morris St, Indianapolis, IN 46241, USA

3748 West Morris Street Indianapolis, IN 46241

Phone: (317) 429-0924
Fax: (317) 757-5734

Wiers Fleet Partners – LaPorte, IN

1933 W 450 N, La Porte, IN 46350, USA

1933 West 450 North LaPorte, IN 46350

Phone: (219) 379-5411
Fax: (219) 379-5496

Wiers Fleet Partners – Louisville, KY

4621 Allmond Ave, Louisville, KY 40209, USA

4621 Allmond Avenue Louisville, KY 40209

Phone: (502) 915-7424

Wiers Fleet Partners – Florence, KY

9000 Empire Connector Dr, Florence, KY 41042, USA

9000 Empire Connector Drive, Florence, KY

Phone: (859) 371-4711

Wiers Fleet Partners – Columbus, OH

1515 Frank Rd, Columbus, OH 43223, USA

1515 Frank Road, Columbus, OH 43223

Phone: (614) 276-6511

Mobile Service Technician – Cincinnati, OH

Fairfield, OH, USA

Phone: (888) 889-4377
Mobile Service Technicians
24/7 Emergency Service

Mobile Service Technician – Cleveland, OH

Cleveland, OH, USA

Phone: (216) 317-2283
Mobile Service Technicians
24/7 Emergency Service

Mobile Service Technician – Lexington, KY

Lexington, KY, USA

Phone: (888) 889-4377
Mobile Service Technicians
24/7 Emergency Service

Mobile Service Technician – Dayton, OH

Dayton, OH, USA

Phone: (888) 889-4377
Mobile Service Technicians
24/7 Emergency Service
Title

Address

Description

Wiers International Trucks - Plymouth, IN

2111 Jim Neu Dr, Plymouth, IN 46563, USA

2111 Jim Neu Drive Plymouth, IN 46563

Phone: (574) 936-4076
Fax: (574) 936-9301

Wiers International Trucks - Logansport, IN

1631 W Market St, Logansport, IN 46947, USA

1631 West Market Street Logansport, IN 46947

Phone: (574) 722-5656
Fax: (574) 722-9509

Wiers International Trucks – Lafayette, IN

430 Meijer Dr, Lafayette, IN 47905, USA

430 Meijer Drive Lafayette, IN 47905

Phone: (765) 448-9950
Fax: (765) 447-8824

Wiers Fleet Partners – Denver, CO

5300 Monroe St, Denver, CO 80216, USA

5300 Monroe St. Denver, CO 80216

Phone: (303) 294-0470

Wiers Fleet Partners – Indianapolis, IN

3748 W Morris St, Indianapolis, IN 46241, USA

3748 West Morris Street Indianapolis, IN 46241

Phone: (317) 429-0924
Fax: (317) 757-5734

Wiers Fleet Partners – LaPorte, IN

1933 W 450 N, La Porte, IN 46350, USA

1933 West 450 North LaPorte, IN 46350

Phone: (219) 379-5411
Fax: (219) 379-5496

Wiers Fleet Partners – Louisville, KY

4621 Allmond Ave, Louisville, KY 40209, USA

4621 Allmond Avenue Louisville, KY 40209

Phone: (502) 915-7424

Wiers Fleet Partners – Florence, KY

9000 Empire Connector Dr, Florence, KY 41042, USA

9000 Empire Connector Drive, Florence, KY

Phone: (859) 371-4711

Wiers Fleet Partners – Columbus, OH

1515 Frank Rd, Columbus, OH 43223, USA

1515 Frank Road, Columbus, OH 43223

Phone: (614) 276-6511

Mobile Service Technician – Cincinnati, OH

Fairfield, OH, USA

Phone: (888) 889-4377
Mobile Service Technicians
24/7 Emergency Service

Mobile Service Technician – Cleveland, OH

Cleveland, OH, USA

Phone: (216) 317-2283
Mobile Service Technicians
24/7 Emergency Service

Mobile Service Technician – Lexington, KY

Lexington, KY, USA

Phone: (888) 889-4377
Mobile Service Technicians
24/7 Emergency Service

Mobile Service Technician – Dayton, OH

Dayton, OH, USA

Phone: (888) 889-4377
Mobile Service Technicians
24/7 Emergency Service